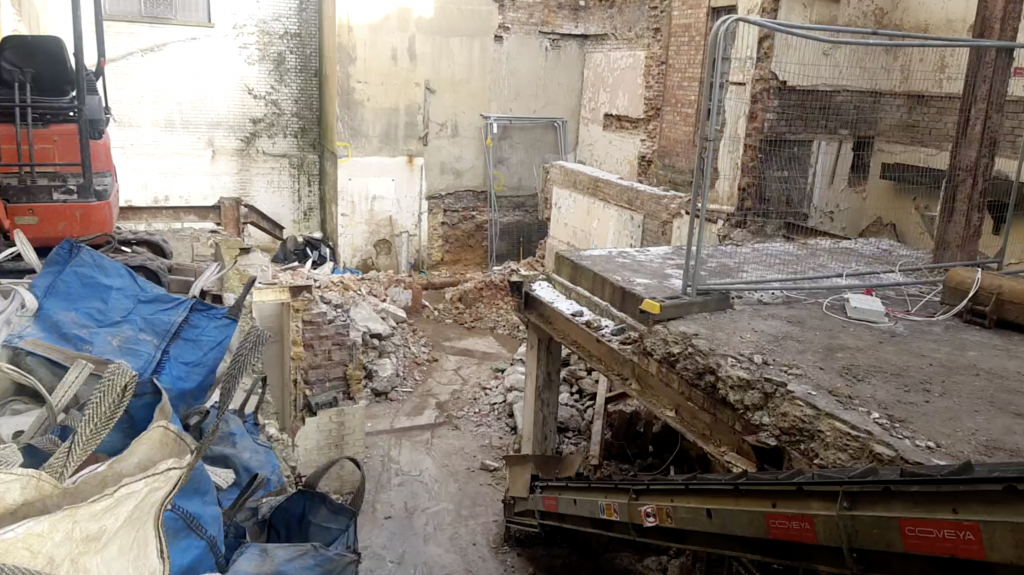 Development Update 2021
In the name of Allah, the most merciful, the most beneficent:
Construction
Since January 2021 the internal demolition has been completed and now the drilling of the holes for the piling is almost complete.  The piling will take approximately two weeks and the steel works for the frame of the building is currently being designed which should be completed by the end of April.  By the end of May, the steel frame and construction should be up in-shaa Allah.  By October, the envelope of the floors should be ready and phase 1 should be completed in-shaa Allah.  The facade of the building is also currently being designed should be ready by the end of October too.
The completion of first phase is due on 29th October 2021 and we urgently need to raise £2.3m.  We currently have £1.2m and therefore need to raise £1.1m between now and October 2021.
Fundraising
The Covid-19 pandemic has made it extremely difficult for us to fundraise in the usual manner of mosque collections, street collections etc.  We have been fundraising in the Kuwait and Somaliland with volunteers travelling to those regions to collect donations on behalf of the mosque.  With the blessed month of Ramadan commencing next week (13/04/2021), we are increasing our efforts in fundraising for the mosque.  The mosque has a LaunchGood fundraising page and we hope that our brothers and sisters around the world will donate generously via this platform.
To donate via LaunchGood please visit: https://www.launchgood.com/campaign/help_us_complete_our_masjid_and_save_our_community#!/
For all other donation methods, please visit www.alhudamosque.com/donate