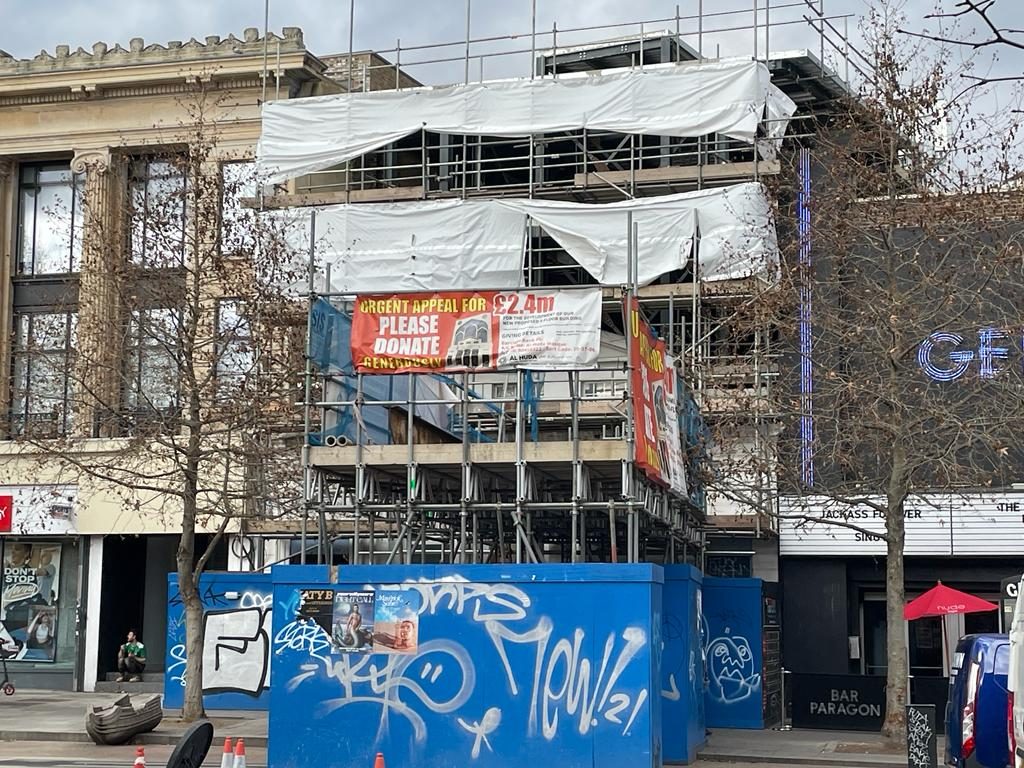 Development Update 2022
In the name of Allah, the most merciful, the most beneficent:
Construction
By the grace of Allaah the construction work has been progressing fairly smoothly.  The steel frames of the building have been erected and all of the floor levels from basement to 3rd floor completed.  There is still much work to be done including completion of the floors, glass windows on the front face each level of the building, two staircases and the lift to mention a few of the remaining things.  You can see the progression of the construction on the images below.
Fundraising
Alhamdulilaah, with the ease of the Covid-19 restrictions we have been able to resume community fundraising.  We have been fortunate enough to visit over 37 mosques in England and raising over £63,000.  The fundraising efforts continue as we seek to reach our remaining target of £1.1m to complete the building of the mosque.  Please continue to support this blessed cause and help us complete the construction of Al Huda.  For donation methods, please visit: www.alhudamosque.com/donate