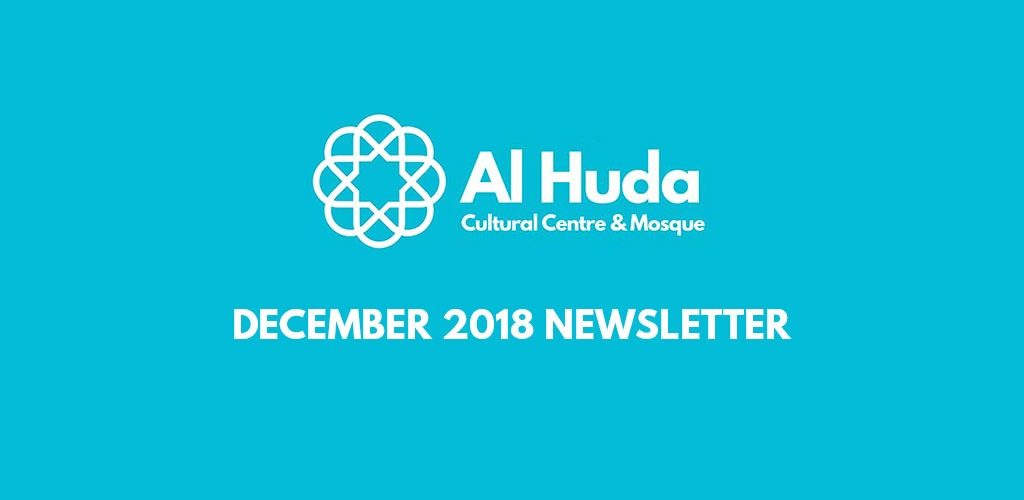 December 2018 Newsletter
In the Name of Allah, the Most Beneficent, the Most Merciful
Welcome to the first edition of the Al Huda Newsletter. This newsletter is one of the steps we are taking to keep you updated on the progress of the redevelopment project and the latest news on Al Huda, from fundraising efforts to upcoming community events.
So, without further ado here's a snapshot of the past couple of months…
The Construction Tenders & the Start of Construction
Where we are…
Construction tender was sent to a number of companies in early October 2018.
Received proposals back in November 2018.
Conducted initial reviews of proposals, discussions, and technical clarification/ follow-ups with all companies who responded.
So, what are the Next Steps? And when does construction start?
We will be spending the first 3 weeks of January interviewing candidates, negotiating and final discussions before deciding on who to offer the project to.
Insha Allah, we hope to announce who that contractor will be by the end of January 2019 and in our next newsletter.
Our Current Financial Position…
Alhamdulillah, we currently have approximately £1.2 million:
£970,000.00 cash in the bank, and
$300,000.00 pledged by Mohamed Duale of Dahabshiil
Although we are in a good financial position, we need to raise much more in the coming months to ensure the smooth running of the redevelopment project when it starts.
Our Current Fundraising Efforts…
In the past couple of months, our main source of income has been from 'Mosque Collections'. Since October 2018 we raised over £30,000 from mosque collections alone:
Over 30 Mosque collections in the UK (Blackburn, Bolton, Preston, Coventry, and London)
5 Mosque collections internationally (Sweden)
We currently have…
A member of the management committee in Kenya and Djibouti assessing potential future collection opportunities in those countries.
A team in Sweden & Denmark still fundraising
At least 4 Mosque collection dates confirmed so far this month
Brothers, we constantly face challenges and lack manpower when it comes to mosque collections. We need volunteers to help us with collections, even if it's half a day a week. If you can volunteer and would like to take part in this noble cause, please contact the office or a member of the team in the first instance.
Recent Al Huda Fundraising Football Tournament
On Sunday 23rd December 2018 8 teams battled it out to take the Al Huda Cup. This one-day tournament was a tremendous success with an almost equal number of participants and supporters.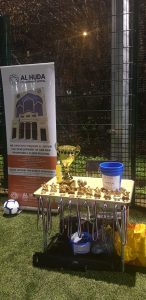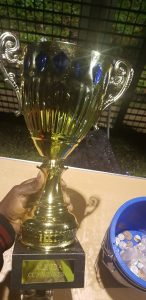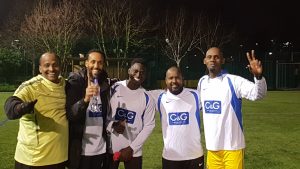 ALL proceeds raised on the day (£900 and 40+ monthly direct debit commitments) went to the Mosque. May Allah (swt) reward everyone!
We would like to thank our youths for the initiative they took to fundraise for the Mosque. It was a well organised, well managed and a fun packed tournament, walhamdulilah!
Insha Allah, more tournaments and family fun days are planned in the run-up to Ramadan. Stay connected by following us on Social (see below)
Have You Pledged Money in the Past?
We will be contacting anyone who has, in the past, pledged or promised to donate to the redevelopment project in the coming months, so if you haven't already paid what you pledged or haven't been contacted please be prepared to be contacted in the coming months, insha Allah.
Our New Website, Social Media Channels & Social Media Team…
Great News!
Al Huda has now completely re-branded. Check out social media channels and our new website as we apply final tweaks in the background…
Alhamdulilah, we have recently appointed 2 sisters (a professional sister and a trainee sister from the community) to manage our social media and digital channels. They will be further be assisted and guided by a team of professionals. In this modern digital world we realise the need to leverage social media to aid our cause in sha Allah
Subscribe, like us & follow us on social (@AlHudaCCM) to get the latest news and updates from the Al Huda team.
Keep watching this space as we near the start of construction!
Coming up…
Appoint building contractor
Al Huda Calendar 2019 – collect your copy from the Mosque office (102 Mile End Road), Al-Amaan bookstore or Iidaan Cafe from this Friday onwards.
Mosque design – a 3D video walkthrough
At least 4 Mosque collections in the coming weeks
Got any Questions or Suggestions?
Contact the Mosque Monday – Friday between the hours of 10am – 4pm on 0207 780 9495 or email us on info@alhudamosque.com